On Saturday June 15th the Bobby Orr Hall of Fame and Bobby Orr hosted the Celebrating Youth Awards at the Charles W. Stockey Centre. The ceremony recognizes the exceptional achievements of young people in the West Parry Sound area in athletics, volunteerism, academics and more. A free event sponsored by Mastercard included a BBQ courtesy of M & M Food Market with contributions from Tim Hortons' Parry Sound and FBC Canada.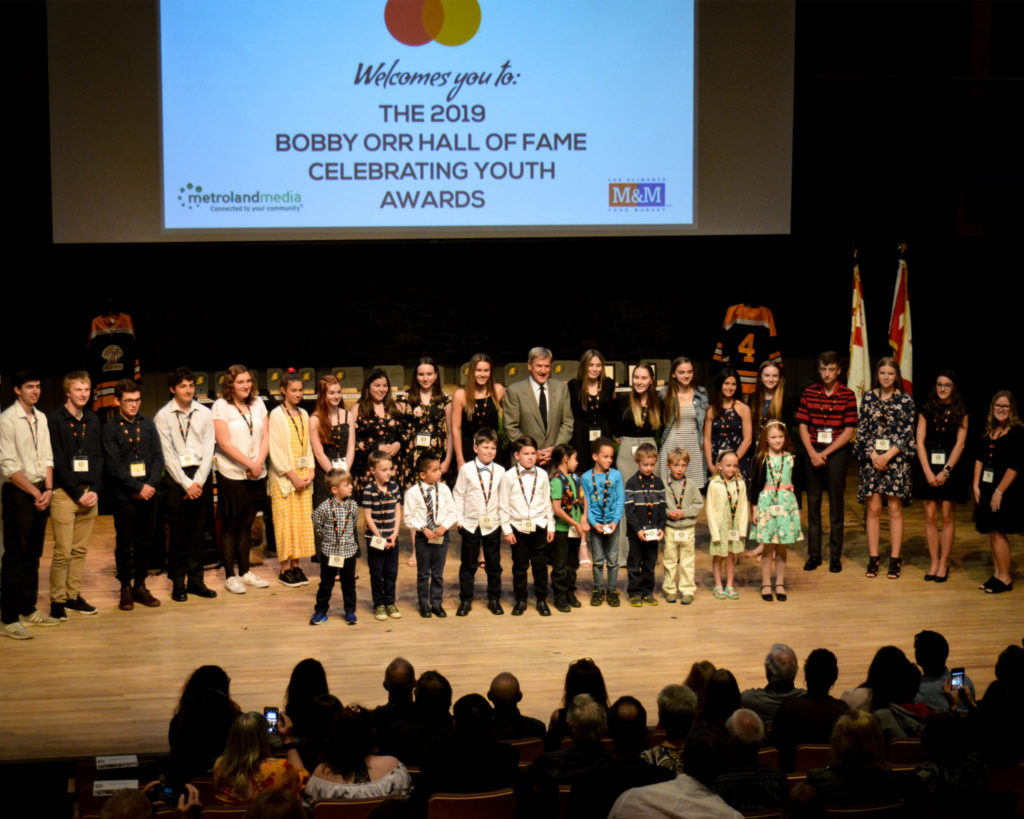 The Celebrating Youth Committee received some outstanding nominations this year for youth a little younger than usual. The following nominees were recognized with an award in their own category, the Up and Comers, to recognize what they've achieved so far and what we hope they will continue to achieve in the future: Payton Rutledge, Ella Fritz and the Under 6 and Under 8 Parry Sound Stingers Basketball team. The committee welcomed Grace Crocker as the Youth MC for the evening to introduce the Up and Comers.
Graduating Grade 12 students Emma Sypulski and Adam Quinn were presented with Celebrating Youth Awards as well as the Bobby Orr Hall of Fame Scholarship sponsored by Ken Hadall and Doug Gilmour. Additional contributions to the fund from Bill and Kim Janes of Tim Horton's Parry Sound and an anonymous donor meant that they each walked away with $5,000 to put towards their education instead of the advertised $1,000 each.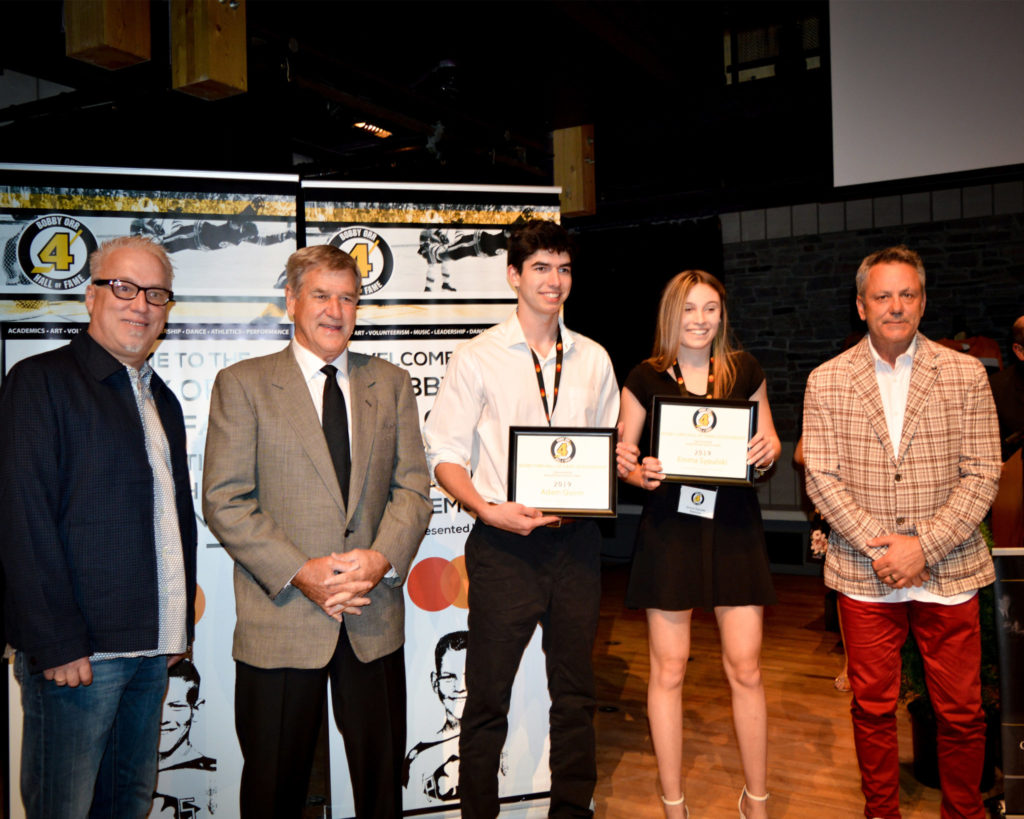 On behalf of Mr. Orr and the Celebrating Youth Committee, congratulations to all the nominees and winners, you make our community a better place.
The following youth were presented with awards during the ceremony:
Up and Comers
Ella Fritz
Payton Rutledge
Under 6 and Under 8 Parry Sound Stingers 

Grade 7 & 8
Ella Beaucage 
Keilan Emmans 

Grade 9 & 10 
Kendra Hamer 
Ryder Pickles 

Grade 11 
Marra Buchanan 
David Grottoli 

Grade 12 
Emma Sypulski 
Adam Quinn